The VSG is managed by a committee elected from the Membership.
The role of the committee is to:
set the strategic direction for the Group
oversee the annual programme of activities
represent the Group professionally at conferences and workshops
encourage partnership working with like-minded organisations within the UK and from overseas
meet four times a year to ensure the needs of Members are discussed and met
The committee comprises:
either a Chair and Deputy Chair or two Co-Chairs
four or five committee Members
one or two Helpers
Committee Members are appointed for three years, have full voting rights and are allocated a portfolio of work to ensure their time is best spent and their own skills set developed. They are elected by the membership.
A Committee Helper is appointed for one year, does not have voting rights and is appointed to assist the committee to deliver the VSG programme of work. They are co-opted by the committee members.
A freelance post was created in 2012 to provide administrative support to the committee.
---
Co-Chair: Desiree Vaccarini
Audience Researcher and Advocate, Natural History Museum
Desiree works as an Audience Researcher and Advocate at the Natural History Museum. She is currently working on a variety of different projects from exhibitions to Museum-wide research targeting a broad range of audiences. Starting as a prototyper for interactive exhibits, her experiences have expanded to cover both qualitative and quantitative methodologies. Her focus and interests span from health and wellbeing, to immersive technologies, to more recently the impact of wildlife images on behaviour change and conservation messages and under 8s' in museums. She holds a BSc in Archaeology and an MA in Cultural Heritage Studies.
Co-Chair: Jen DeWitt
Freelance Consultant and Senior Research Fellow (UCL Institute of Education)
Jen works both as a freelance research and evaluation consultant and a Senior Research Fellow at UCL Institute of Education. She has worked as a researcher on the ASPIRES and Enterprising Science projects as part of the core team developing the concept of science capital, and is currently part of the Making Spaces research on equity and maker spaces. Her broader research and evaluation interests include learning and engagement in early years, families and school groups in informal science environments, including the implications of work on science capital in those settings. She has over 15 years' experience of evaluation and research around learning in informal settings, and has worked in that capacity with a number of organisations, including the Natural History Museum, the Science Museum Group, Life, ASDC, Royal Botanic Gardens Kew, Tate, Oxford Museum of Natural History and Wellcome. Prior to moving to London for her PhD in Science Education, she worked for the Children's Museum of Houston, the New York Botanical Garden and Scholastic.
---
Committee Member: Matt Sheard
Learning & Access Curator, Museum Collections, University of St Andrews
Matt is Learning & Access Curator for the museums service at the University of St Andrews. He looks after the formal programmes across the University's three museum venues and works on exhibitions, audience development, learning resources and informal programming. He also leads on the museums' audience research projects, which have resulted in new gallery developments, toddler groups and even comedy events. He's currently working with teenagers and the Syrian community to record migrant experiences in Fife and running the Museum of the University of St Andrews' big annual art competition for schools. Matt holds an MA (Hons) in Medieval History and Spanish and an MLitt in Museum and Gallery Studies.
---
Committee Member: Beth Bryan
Learning and Engagement Manager at Hogarth's House & Freelance Audience Research and Evaluation Consultant
Beth is the Learning and Engagement Manager at Hogarth's House and a Freelance Audience Research Evaluation Consultant. Her work has largely been connected to National Lottery Heritage Fund projects, both as part of the client team and as an external evaluator. She is currently delivering the 'Hogarth's Mulberry Garden' Heritage Fund project and evaluating its capital scheme at Hogarth's House. The project aims to connect new audiences including Schools, Families, Young People and Volunteers with the heritage of the site and the relevance of William Hogarth's work today. She wants to set out programmes that facilitate a feeling of kinship with the artist rather than encouraging idolisation. Beth holds a B.A. in History from the University of Michigan and a M.A. in Museum Studies from UCL.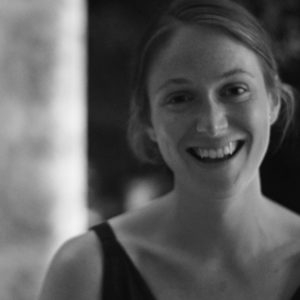 ---
Committee Member: Louise Treble
Assistant Visitor Studies Curator at Burrell Renaissance Project, Glasgow Museums/Glasgow Life
Louise is the Assistant Visitor Studies Curator for the Burrell Renaissance Project, part of Glasgow Museums. Her role involves visitor and stakeholder consultation, collaboration and advocacy. With a background in Learning and Access, she works to ensure that the visitor voice is recognised and embedded in all aspects of the Burrell Renaissance Project and Glasgow Museums. Her work has an emphasis on accessibility and she currently coordinates the Glasgow Museums Advisory Access Panel. 
---
Committee Member: Meriel Royal
To follow soon!
---
Group Administrator:  Madeleine Wilson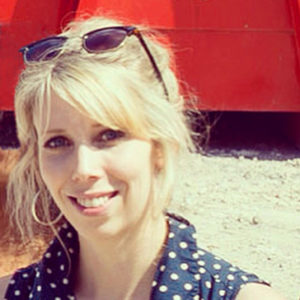 Madeleine is the Visitor Studies Group Administrator, joining early 2021. She is a freelance Arts Producer managing a range of creative projects and has spent 14 years working in the arts including: Theatre Royal Brighton, Headlong Theatre, Towner Gallery, Africa Asia Venture (volunteer) and South East Dance, where she ran the 'Audience Ambassadors' programme, selected by Arts Council England as a case study of innovation in developing audiences. Recent clients include: Blast Theory, Hofesh Shechter Company & Crafts Council. Madeleine works half a day per week, and all emails sent to the.visitor.studies.group@gmail.com reach her inbox.